DISEQUILIBRIUMS. The Individuals. Chapter 8
CHAPTER 8
Thursday 15 December 2016
Time: 15:30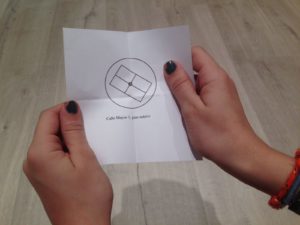 If it had not been for rowing training set for today, I would have stayed longer. I would have liked to have been alone with Sofia. She would have told me, only me, what exactly the guide at the museum had told her. I would have liked to sit with her alone on a bench in the plaza opposite the museum. As I put my arm around her shoulders, she would have rested her redhead on my chest. She would have told me, only me, what she was feeling. I'm sure that she was not afraid, but she must have felt something when the woman gave her that paper. I want to know.
When she had told me everything, I would have stroked her hair. Then, unexpectedly, she would have looked up directly into my eyes. We would have sat like this for a couple of seconds until she lowered her gaze to my lips. Suddenly, she would put her left hand behind my neck…
"Hey, David. What's up? Where are you, man?"
Jon's words break through my reverie. I'm daydreaming again. I can't believe it. The problem is that, lately, it's happening to me all too often… and it's about her.
"Nothing, it's nothing," I lie. "Pass me some water please."
As I point at the bottle on the table, I glance at the other ten members of the rowing team. They have already served the second course. I must have drifted away from the conversation, caught up in my own thoughts.
At least I've remained with the dream because, just as Sofia was showing us the paper the guide had given her at the exit of the museum, I had to leave quickly as the rowing team was having their Christmas meal.
The team is like my second family. We get on very well together. We've been training together for almost six years and it's not been too bad. Didn't we win the first prize in the national competition four or five times? I can never remember because I often confuse them with the regional competitions we've won. Well, it doesn't matter. Anyone looking at us from a distance would say that we were all cut from the same cloth: same height, same complexion. I think that the only thing that distinguishes us is our hair colour because even the depth of our tan is the same, on account of the number of hours we train together.
"Here," Jon comes across with the bottle and, smiling ironically, he serves me a glass.
"What's the matter?" I ask him, in response to this half-challenging gaze.
Jon and I became friends the very same day he arrived at our school, four years ago. He came from Bilbao and his family had decided to settle in this city because of the reputation of the rowing team. Even though the Ebro River does not look too clean, it's maintained a very good water level and traditionally, this sport has always been practised here. During training, I can completely escape from reality. I end up continuously needing to have this feeling. However, for the next few days during the Christmas holidays, we aren't going to train. I think it's going to be hard for me.
"It's about a girl, isn't it?"
I return his look. In the same week, both my mother and my best friend have said the same thing. We're so close that it's difficult to keep secrets from each other.
But I don't want to share this.
"No, no," I lie again. "It's my mother. She looks sadder every day, more distant."
At that moment, Coach stands up. He's around 30. Having lost most of his hair, he decided to shave his head completely bald the year before. With massively broad shoulders and super muscular arms, he looks like a character from one of those American movies about prisoners, who are locked away and occasionally get involved in fights. Today, he's happy – a rare occurrence because, in training, he's the hardest man I know. What's good about him is that when he's relaxed, he's a completely different person and will even tell jokes. Now, he's lifting his glass of water and shouts:
"Merry Christmas, everyone!"
We all do the same and shout back so loudly that it make the 20 people, who together with us have filled the little restaurant in the Old Town, turn around.
"MERRY CHRISTMAS, COACH!"
Suddenly, the same unpleasant feeling I've had all week is happening again. This time, it's even more shocking because of the loud crash of shattering glass.
The glass the coach has been holding is now smashed and scattered all over the floor. Everyone around is splashed with water. And he… he's falling. He quickly grabs hold of the table to support himself. Those around him try to grab hold of his muscular mass, but to no avail.
Dear God, he's bleeding from his left ear!
He puts up his hand to stop the bleeding. Then he loses his balance and we hear his head hitting the table. Everyone in the restaurant turns around to see what's happening. As the adults watch on, they remain sitting. My companions sitting close to the coach rush towards him. Some have taken out their mobile phones and are frantically calling the ambulance. The noise is enormous as it resounds through the restaurant. I notice that some people have begun to run out of the room. All I can hear was noise and more noise. I feel powerless to act.
Wide-eyed, Jon looks at me. He's pale.
"What's happening?"
I stare at him. I can't look away. I can almost see every detail of the pupils in his eyes.
I can't respond. I'm only thinking of all that's occurred in previous days.
Writer: Glen Lapson © 2016
English translator: Rose Cartledge
Publisher: Fundacion ECUUP
Project: Disequilibriums
Register on the website www.disequilibriums.com/en/registred and you will receive a notification to allow you to read the chapters as they are published and updates of the project.